The American Society of Interior Designers (ASID) advances the interior design profession and communicates the impact of design on the human experience.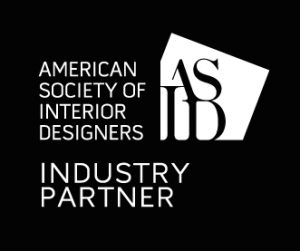 Dallas Rugs been a proud member of the Texas and Gulf Coast chapters of the American Association of Interior Designers (ASID) since 2011, along with the Oklahoma chapter since 2013. ASID is an industry-leading association that boasts a large network of design professionals and Industry Partners.
We believe whole-heartedly in engaging with the design community, and ASID provides a platform to do so. Alex considers himself fortunate to be part of an association that helps its members build meaningful relationships within the industry.
Alex has held various leadership roles within the association over the years, serving as the Industry Partner Liaison from 2013 to 2015 and as Financial Director from 2015 to 2016.
One thing we love about ASID is its strong support for design students. Each year, Dallas Rugs sponsors the Student Symposium, an ASID event which celebrates and recognizes interior design students. We see students as the future of the industry, and we love to invest in their professional growth and success.
To learn more about ASID, visit their website at https://www.asid.org/.