Suitable over Carpet
Double-Grip: These low-profile pads are specially designed for use  over carpet to prevent rugs from shifting and bunching, as well as to keep rugs in place over hard surfaces.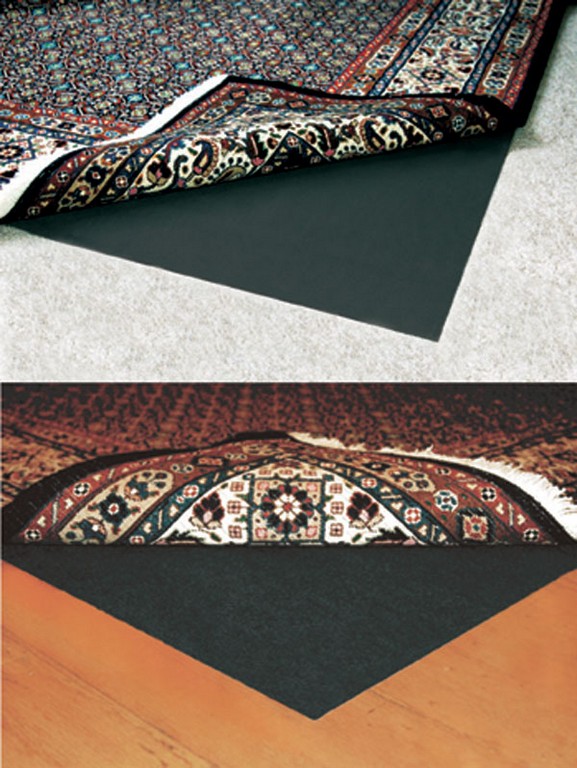 Duo-Lock: These multi-purpose pads are designed for use under rugs of any kind and help prevent premature wear. They feature a needle-punched fabric with textured waffle backing for improved gripping power on hard surface floors and carpet, providing the ultimate cushion and comfort.