Have you fallen in love with an oversized or oddly shaped rug that you would like to use in a design project, but it doesn't quite fit into the desired space? Or did you inherit an oversized rug from someone, but it's too large to use? Dallas Rugs can help you with any tailoring project, whether it's a quick fix or a complete customization of the rug. Please call 972-239-7847 or e-mail us at info@DallasRugs.com and let us know what your project entails.
View a selection of our tailoring projects below.
This client wanted a shag rug in the shape of a freeform hide. The designer specified the desired shape, and we tailored the piece to their exact specifications. The final product makes the space truly original and reflects the client's personality.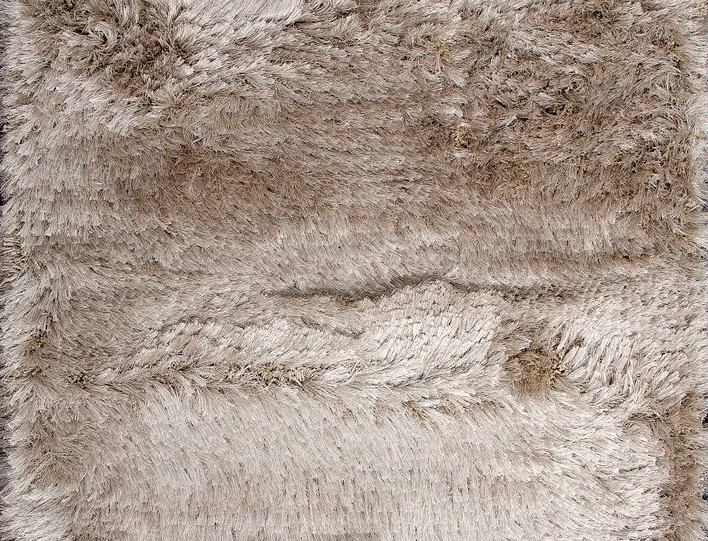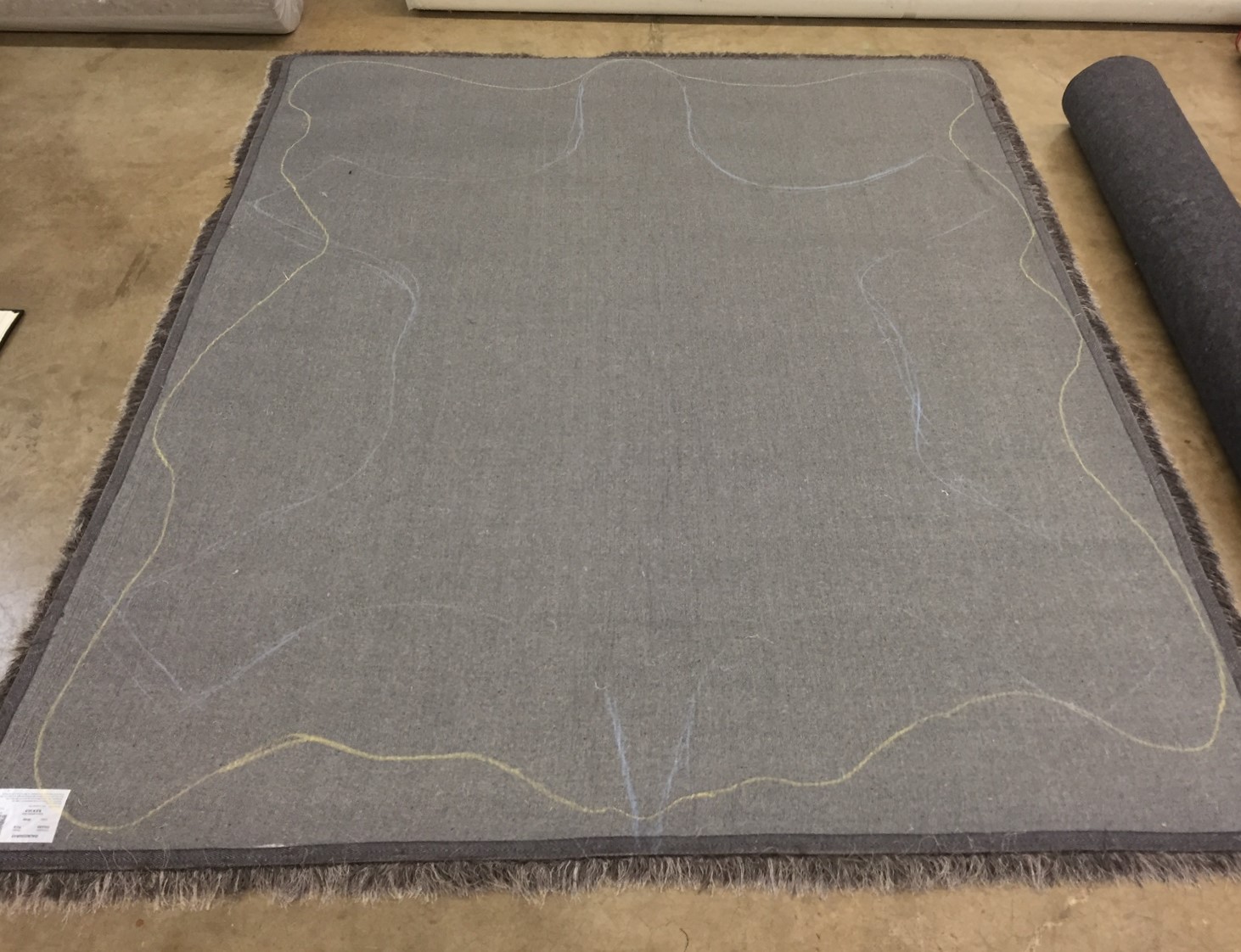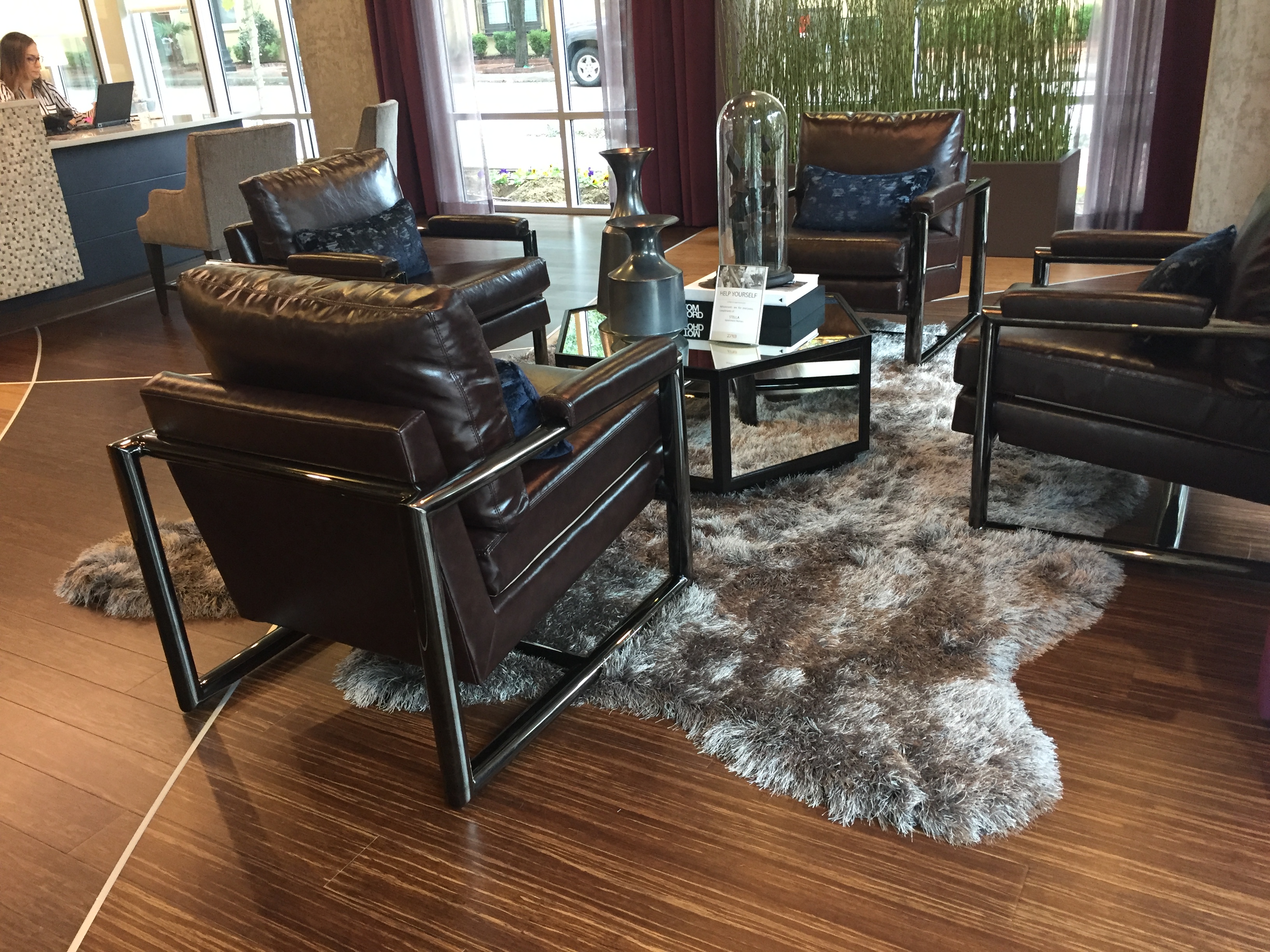 Custom-Shaped Indoor Rug with Wide Border
This client wanted an octagon rug with a wide border. The designer provided us with CSM (customer supplied materials) and specified the dimensions of the rug. We created a unique piece that complements the client's home interior.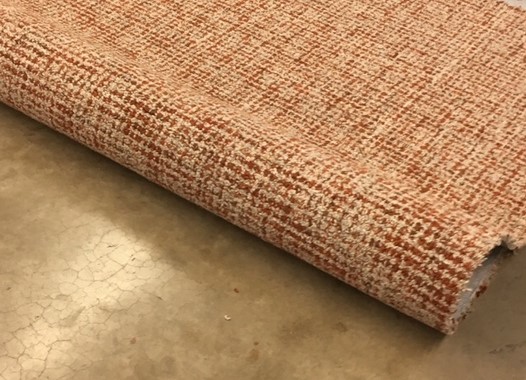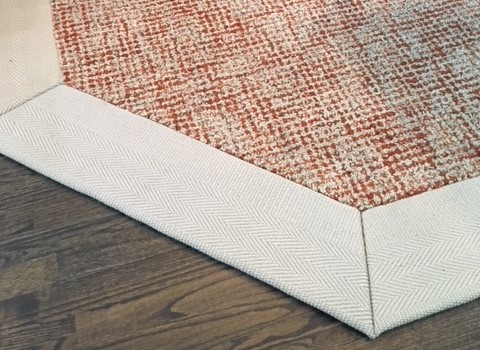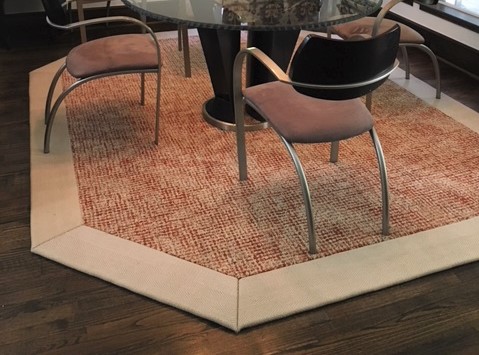 Custom-Shaped Outdoor Rug with Binding
This client wanted to define a space on their patio with a rug that accommodates the outdoor fireplace. We created a tailored piece that fits the area perfectly.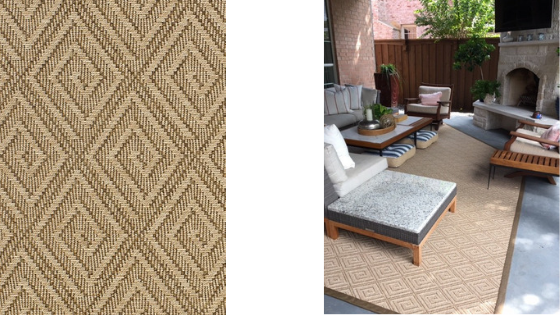 This client wanted a tailored staircase with houndstooth carpeting. Patterned fabrics can be challenging to install on a staircase, especially when there is a change in direction on the landing. It is best to consult with an experienced professional to achieve the desired results.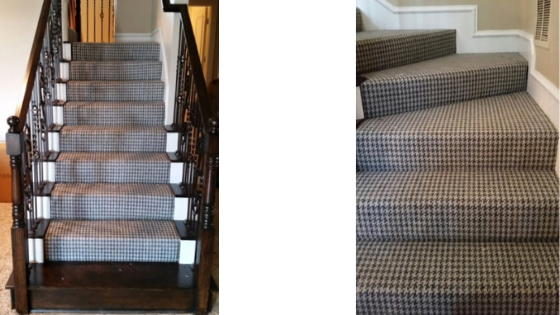 At Dallas Rugs, we have many options for finishing the edges of your tailored rug. Below are a few examples of the available techniques. View more information about our finishing options here or contact us with questions about your project.